Repair Shop
Our repair shop was designed from the ground up to efficiently service all types of pumps, mixers, communitors and other equipment. We have separate repair shops for electrical and engine driven equipment. The large investment in this facility includes the following features:
Two bridge crane system with nine ton lifting capability
Test Tank 18 feet deep, 35,000 gallons designed to accommodate up to 12" discharge pumps with flow rates up to 4,000 gallons per minute. Our test tank has a computerized testing system to monitor the amperage draw, flow and discharge pressure of the pump under load. A link to a sample test report follows: Sample Test Report
Paint Booth totally enclosed with inside dimensions of 22' long by 9' wide by 10' high.
Wash Pad Self contained with a closed loop water treatment and recycling system – environmentally friendly.
Enclosed fire and sound proof engine driven repair shop with exhaust discharge system.
We also offer:
Free pickup and delivery of repaired equipment
The largest inventory of OEM replacement parts in the area
All repairs warranted parts and labor
Discounted rental replacement pumps while your equipment is in for repair
We are the only Xylem Flygt authorized repair facility located in the State of New Jersey.
All repairs are completed by factory trained technicians under our documented quality controlled procedures.
Machine Shop
We have a full service machine shop allowing us to turn around repairs quickly. Our head machinist has over 35 years of experience as a toolmaker, machinist and welder who specializes in turning, milling and grinding.
We fabricate bronze, stainless or steel sleeves and bushings. We repair diameters or fabricate new shafts as well as bore's in bearing housings and can produce AutoCAD drawings as required.
Some of the equipment in our shop includes:
Radial Arm Drill
Vertical Band Saw with hydraulic table
Vertical Milling Machine with Two Axis Controls
(2) Horizontal Milling Machines
(3) Lathes (2) 20" diameter by 60" and (1) 12" by 30"
Horizontal Band Saw
Surface Grinder
Welding – TIG and ARC – Capable of welding aluminum, stainless, cast iron and steel.
Parts and Equipment Inventory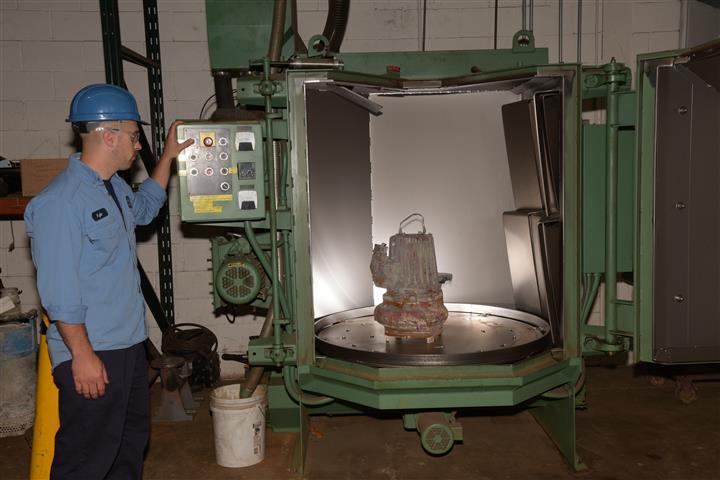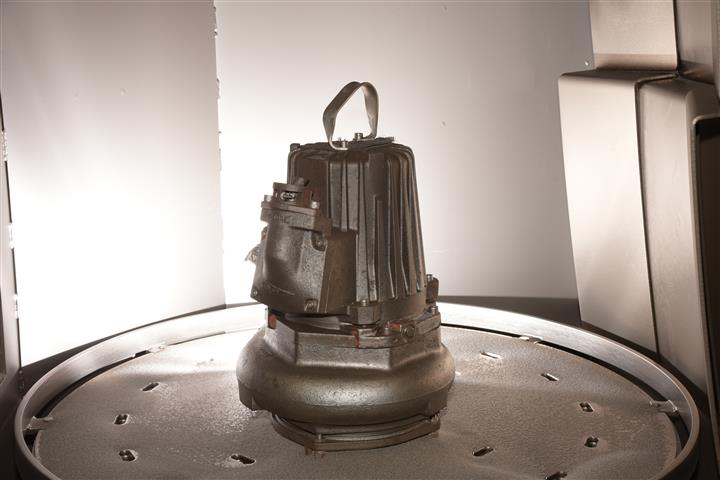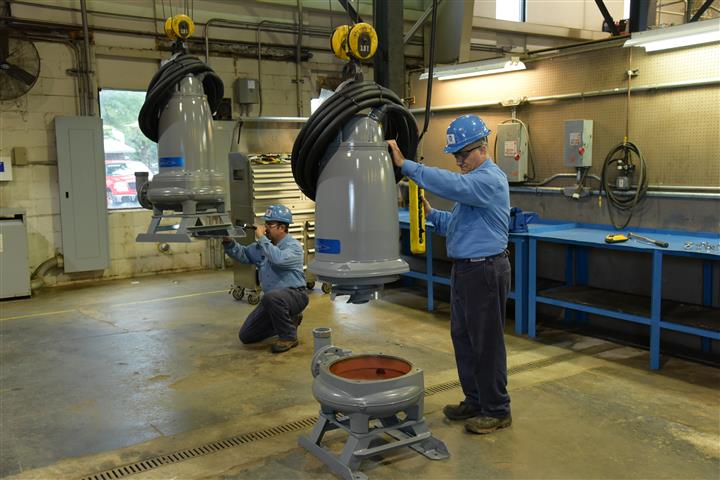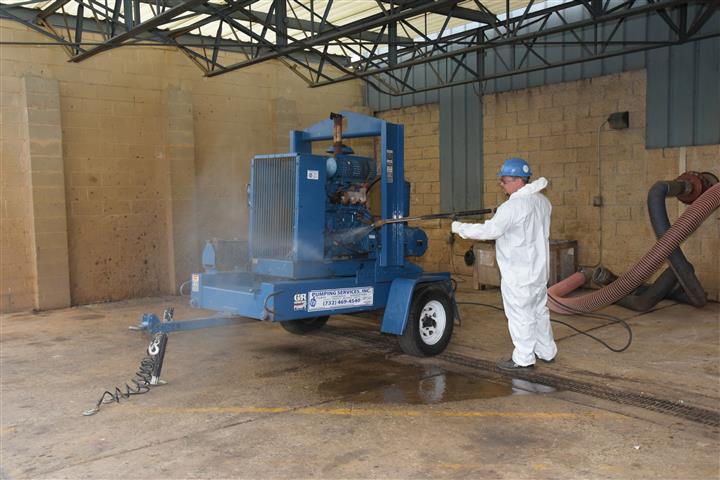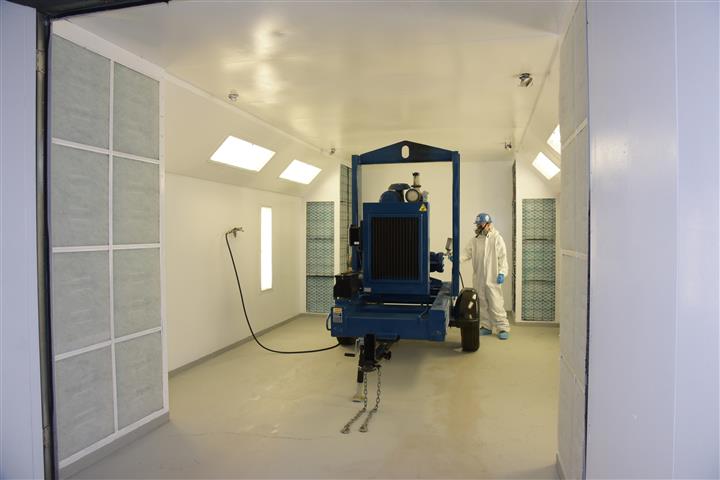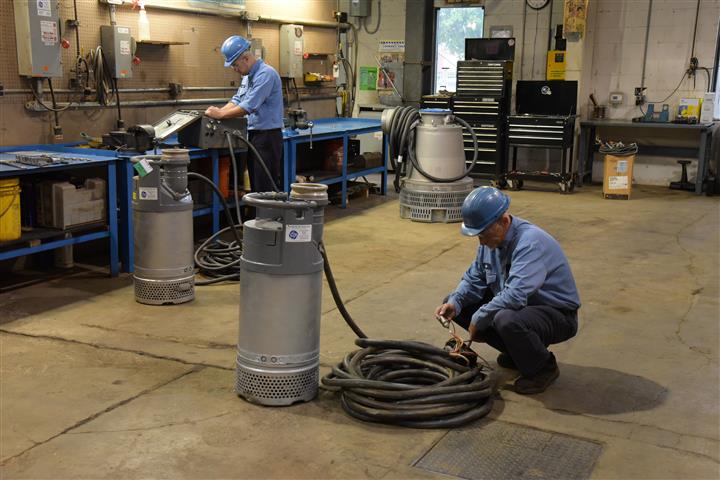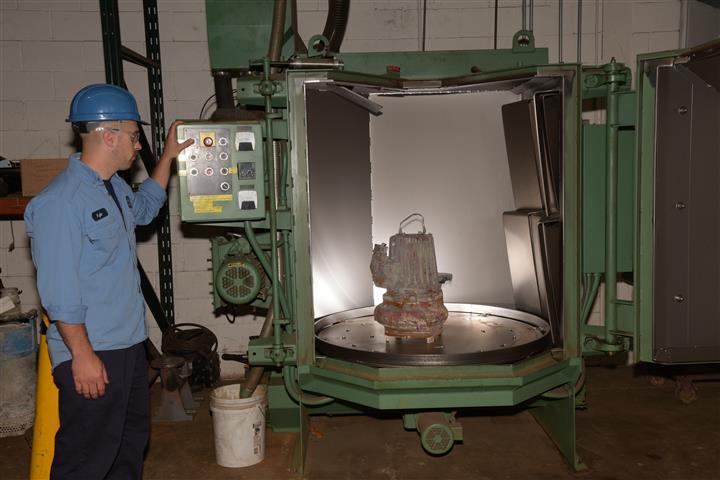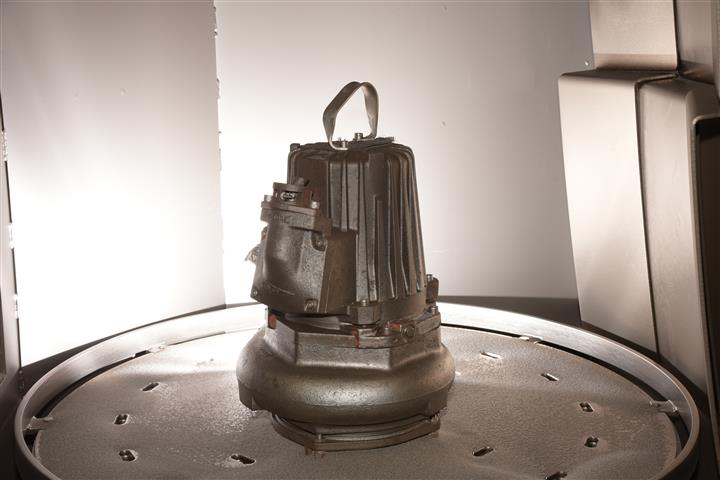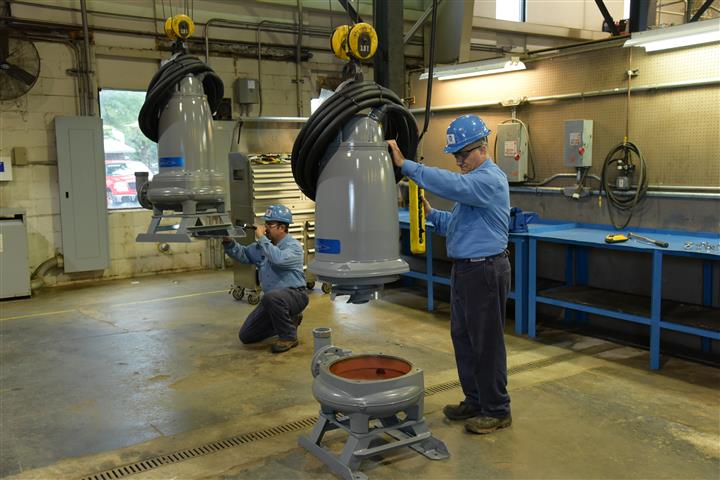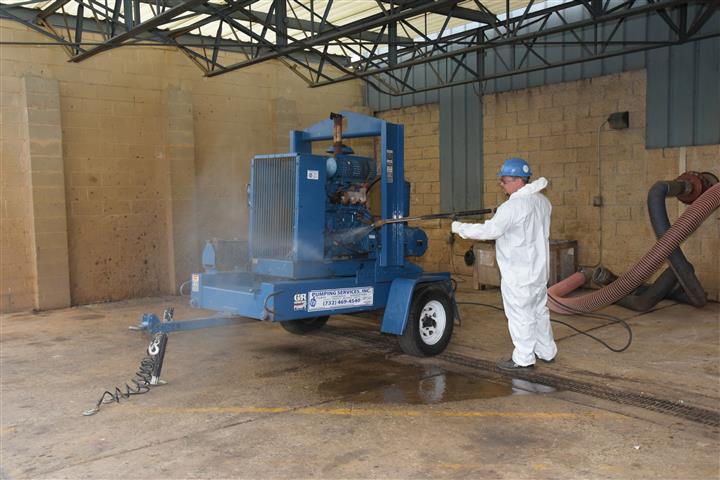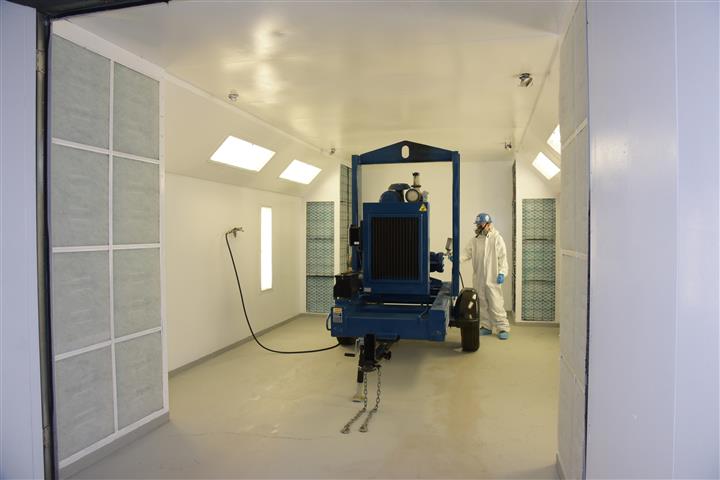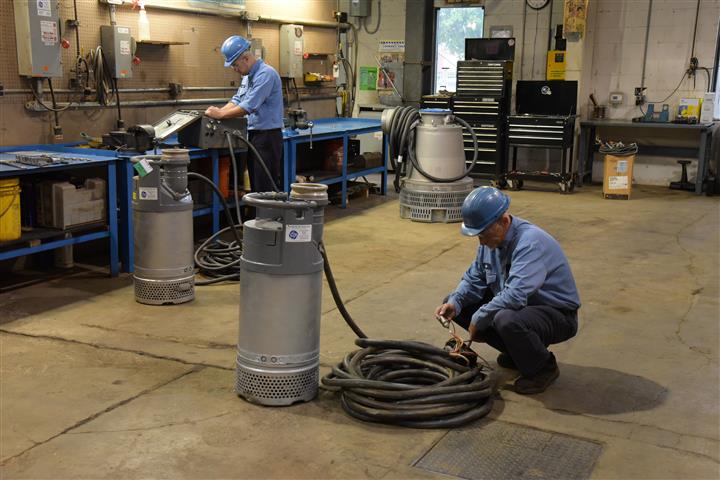 We have hundreds of new pumps through 100 HP in stock and ready for delivery from our Middlesex, New
Jersey warehouse. We are a Flygt Xylem stocking distributor and ship equipment and parts daily to other distributors all over the country.
We also have over two million dollars worth of OEM repair parts in stock. When you purchase new equipment from us you can be assured that we back it up with outstanding repair parts availability. This means shorter downtime and greater reliability for your water and wastewater equipment needs.